Filled gum with liquid or powder filled centre
Centrefilled gum is a crunchy, coated gum with a liquid or powder filled centre. It enjoys popularity due to the exiting mouthfeel that is created when different textures and flavours are combined.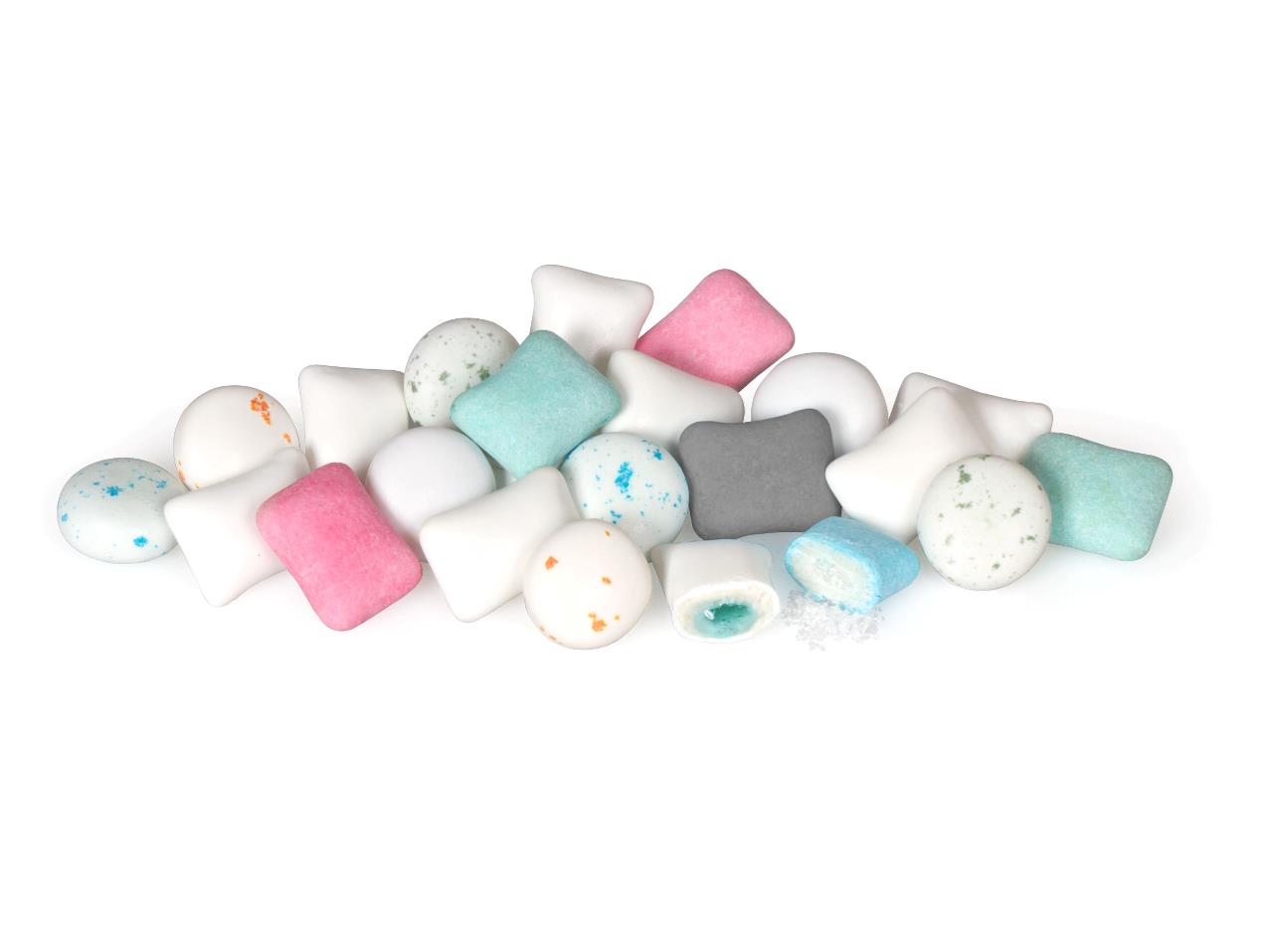 FILLED GUM
Flavours, sizes, shapes and colours
We develop and produce centrefilled gum with liquid or powder filling in a wide range of different flavours, sizes, shapes and colours:
Multiple shapes: pillow shaped, rectangular, oval and round.
Real liquid or powder filling
Centrefilled gum offers extraordinary taste experiences, as different flavours and textures are combined in one single piece of gum
The combination of a crunchy outer coating and a fluid centre provides an exciting and surprising mouthfeel
With the possible mix of different colours and flavours, centrefilled gum is ideal for indulgence products and products with innovative combinations of different flavours.
Any questions?
Send a message or get a call. We are looking forward to hearing from you.